CommunityFirst Day is Coming October 6th!
August 5, 2022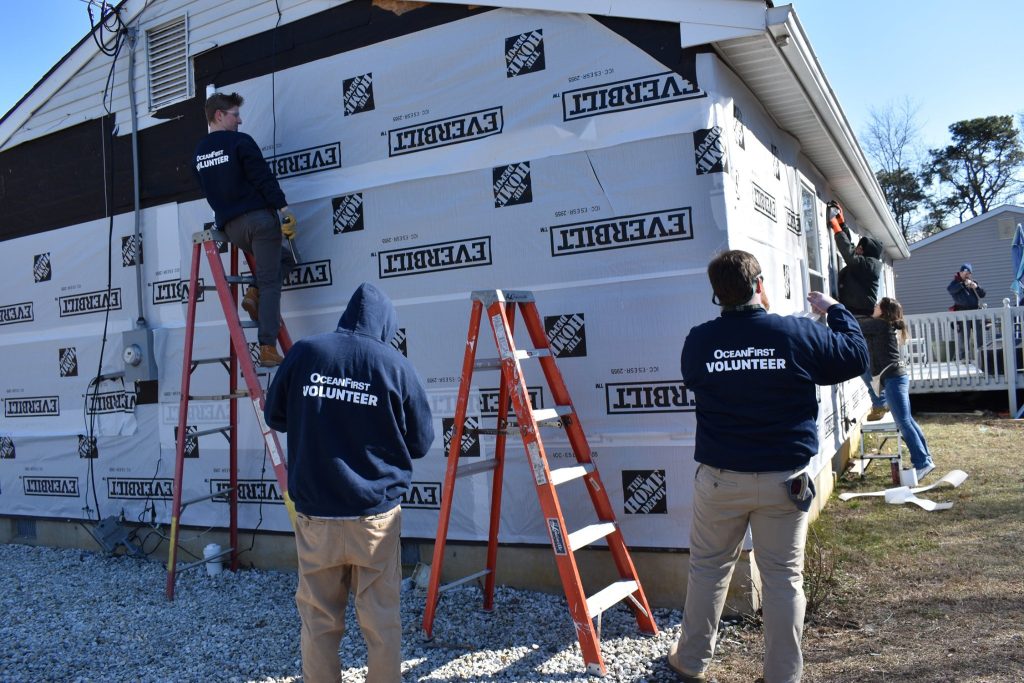 OceanFirst is proud to introduce CommunityFirst Day! On October 6, 2022 our incredibly talented team of OceanFirst Bank WaveMakers will partner with nonprofits across our footprint for an afternoon of volunteer service and learning. We're looking for all kinds of projects that can accommodate groups from 5 to 50. If you have painting, indoor/outdoor sprucing, meal prep, sorting and packaging, office tasks, event prep, interactions with program participants,  or simple repairs on your organization's to-do list, we can help!
Would you like to be a part of this special day and host an OFB WaveMaker team? Send us your best ideas and complete the project application here. Project requests will be evaluated to determine feasibility. Requests are not guaranteed for selection. Nonprofits selected to host a WaveMaker team will be invited to apply for a CommunityFirst Day Grant. These grants of $250 can be used to help offset project supplies/expenses.
Applications are due to Julie (jbellezza@oceanfirstfdn.org) no later than August 22, 2022. Call us for more details!