9/28/20201
Hey, it's Hero here! I have been doing a lot of work with my super trainer, Mr. Malique, along with his sidekick trainer, Chelsea. He calls her his mentee, but when we speak superhero talk, I know what sidekicks are…like Batman & Robin!😉 We have been going lots of places working on my public access exposures and working my skills in more complicated settings. My handler transferability is going well. I am still learning how to control my excitement and eagerness better, but I'm getting better each day! I got to go to Target with Miss Chelsea and we had a wonderful settling session. We calmly sat near the shoes and talked about if I wore shoes, would they go on my rear paws or all four paws. It's a real head scratcher! What do you think?  I can't wait to see where we go next. Mr. Malique has talked about a skate park and a trip down to St. Augustine. He said there are a lot of distractions there, but he thinks I can handle it!  A hero's job is never done, especially when I'm preparing for my battle buddy.  I'll keep you posted!
9/14/2021
It's a puppy, it's a kitten!  No, it's Super Doggo!! Hey guys, Hero here and oh gosh, I have some updates. I have been having a very productive 2 weeks in training! My Trainer, Mr. Malique and I are still putting in a lot of work on my excitability and settling. I still have a lot of super doggo energy and we are working to channel that with multiple, longer training sessions. We are still having fun in our sessions but we're stretching it out a bit more. Mr. Malique says it's all about balance. We've been working off campus, too. I went for my hero's patrol of the park. We really tested my impulse control with all the ducks and other dogs, but a great Hero must be able to maintain composure and protect all beings! I am looking forward to my next future adventures with the K9's training team and preparing me to be a real Hero for my warrior! I'll send another update soon!                                                                
8/26/2021
Hey guys! Hero here and I'm ready to save the day with a smile! I am putting in so much work here at Camp K9s. My trainer, Mr. Malique and I are working very hard on my impulse control and walking skills. I just want to give everyone kisses and play when we are on the walks to the yards! We have been taking puppy steps and we have been making lots of progress. My service dog cues are coming along well! We've been making "touch" a game and it's a pretty fun game to play. I can't wait to see what else my trainer has in store for me and I look forward to sharing it with you. Talk to you soon!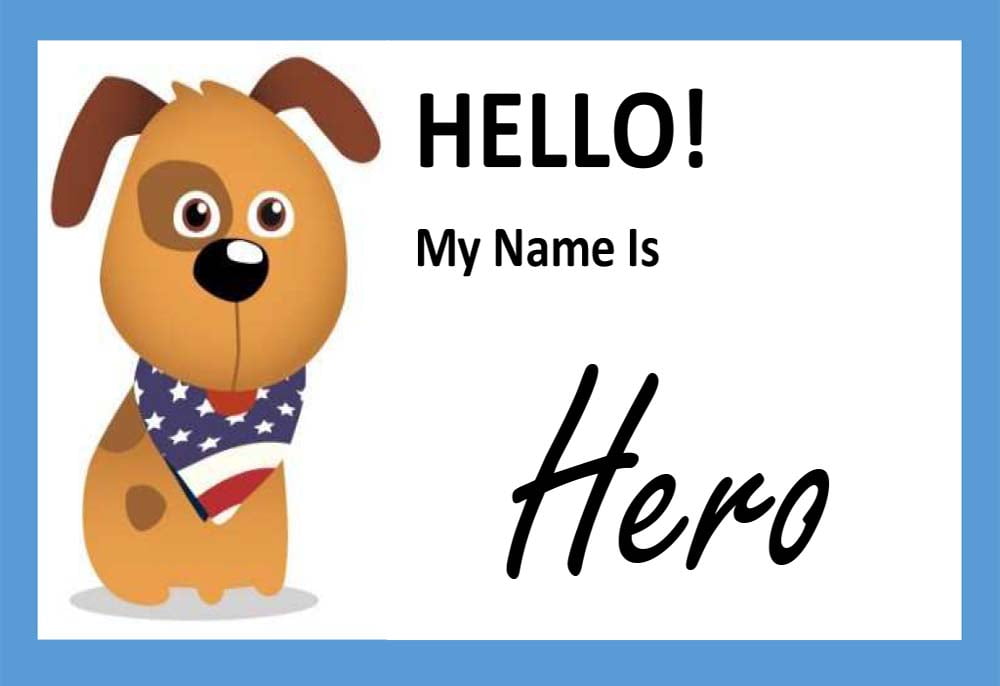 09/27/2019
OceanFirst Foundation was honored with the opportunity to name a service dog sponsored by the Lt. Dennis W. Zilinski II, Memorial Foundation. After many, many nominations and lots of votes, we were so excited to announce the winning name selected was Hero! Fast forward to 2021 and Hero has officially entered K9s For Warriors training kennel, beginning his journey toward helping a warrior.