To help meet the needs of our nonprofit partners and our neighbors, OceanFirst Foundation is offering an additional round of grants in the fall of 2023. Be sure to review the guidelines below before applying.
Who May Apply
The fall funding grant cycle is focused on supporting nonprofits that serve diverse, underserved low and moderate income populations and neighborhoods; demonstrate strong performance; and have a significant level of service and positive impact within one or more of the geographic  AND program focus areas outlined below. 
Who Should Not Apply
Organizations that do not provide services within the specific geographies or stated focus areas noted below. In addition, do not apply if your organization is a public K-12 School. We periodically offer targeted grant opportunities to schools that are by invitation only and will share details directly with eligible schools when grants are available.
We cannot provide funding for the following:
Athletic teams, athletic events or sports leagues

Individuals

Organizations not exempt under Section 501(c)(3) of the Internal Revenue Code. 

Organizations that are not compliant with State charitable registration requirements

Political causes, candidates, organizations or campaigns or organizations designed primarily to lobby

Organizations with programs that are primarily religious in nature, such as faith-based indoctrination, church building campaigns, and general offerings. However, we will consider supporting such organizations provided the programs offered meet a need of the broader community, for example, soup kitchens, homeless shelters and other social service needs

Research

Travel-related requests including student trips and tours
New Applicants
Inquiries to the Foundation are welcome and nonprofits that have not previously received a grant should call 732-341-4676 to be screened before applying.
Grant Cycle/Deadlines
Please plan ahead and apply early. We do not consider requests submitted after the deadline.
The deadline to submit a STAGE 1 Letter of Interest for the fall funding cycle is October 1, 2023 at 5:00 pm (EST). Requests submitted after the deadline, for any reason, will not be considered. Please plan ahead and apply early.

Organizations invited to move on in the application process to submit a STAGE 2 application will be notified in mid-October.  STAGE 2 applications will be due November 1, 2023.

Final disposition of all grants will be announced in mid-December 2023.
Grant Awards
We anticipate making 25-40 awards with a max grant award of up to $10,000. The total number of grants awarded will depend on the number of applicants. Grants may be used to support administrative infrastructure, financial and organizational capacity, essential staff, to support or maintain existing programs, and/or initiate special projects.
Funding Decisions
We consider factors including but not limited to: available resources; a request's alignment with the Foundation's stated funding priorities and geographic footprint; organizational capacity and good financial health; a track record of success in providing programs and services that positively impact the funding focus area(s), community support and collaboration, and a solid plan for measuring impact and success.
Geographic & Program Areas Covered by this Grant
New Jersey
Atlantic 

Burlington

Camden

Cape May

Cumberland

Essex

Gloucester

Mercer

Middlesex

Monmouth

Ocean

Union
New York
Brooklyn

Bronx

Manhattan

Westchester
Pennsylvania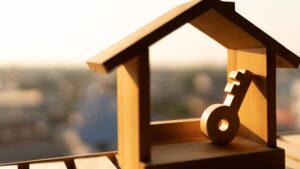 Program Focus Areas:
Affordable Housing

Financial Empowerment/Financial Literacy

Immigrant Support Services

Small Business Technical Assistance/Access to Capital

Workforce Readiness (Job Training, Skills Building, and Career Counseling)

Youth Leadership & Career Development 
OceanFirst Foundation utilizes a two-stage application process to consider grant requests:
---
STAGE 1 – Organizations seeking support from OceanFirst Foundation submit a Letter of Interest (LOI) via our Grant Request Portal. If your organization does not have access to technology or needs special assistance, we can work with you to submit via other means.
STAGE 2 – Only those nonprofits that are invited to apply, submit a full proposal via the Grant Request Portal.
Submit Your Letter of Interest
Click here to submit your organization's STAGE 1 Letter of Interest. The deadline to submit a STAGE 1 Letter of Interest is October 1, 2023 at 5:00 pm (EST).